We support organisations to engage with customers who speak little or no English.
In recent years the number of languages spoken in the UK has dramatically increased – more than 300 languages are now spoken in schools and workplaces. This presents communication challenges for organisations engaging with customers who speak a wide variety of languages. Individuals who have little or no English face barriers in accessing information and services, making appointments and filling in forms.
This results in unequal access to services and stressful situations for customers and also for staff who may struggle to perform their duties to a high standard. In some circumstances, communication breakdown or failure can have severe consequences for individuals and can impact negatively on an organisation's reputation.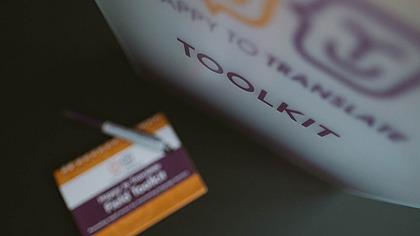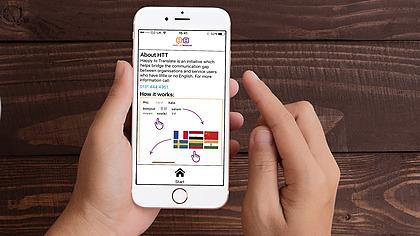 There are two key aspects to HTT:
the unique logo used by members to inform users that language assistance is available; and
tools with practical guidance to enable organisations provide information and services on an equal basis and in line with current legislation.
HTT does not provide interpretation or translation but fills the communication gap between first contact and arranging professional language services. Being a member of HTT may entitle your organisation to discounts with certain providers.
Membership of HTT delivers benefits to its member organisations, their customers and staff:
supports compliance with equality legislation by helping organisations to provide equal access to information and services
assists members to overcome language barriers and engage with hard to reach communities, increasing their customer base
discounted member rates for interpretation and translation from some leading language service providers
gives people with little or no English confidence to approach your organisation knowing that their language needs will be met
equips staff with skills and confidence to assist customers from different cultures and backgrounds, improving customer service
offers support and good practice guidance from HTT staff and an opportunity for shared learning among the HTT member network.